Daily Sun Protection
Meet Everyone's Favorite SPF
Stay sun protected all year long!
Daily UV Defense Sunscreen
Key Benefits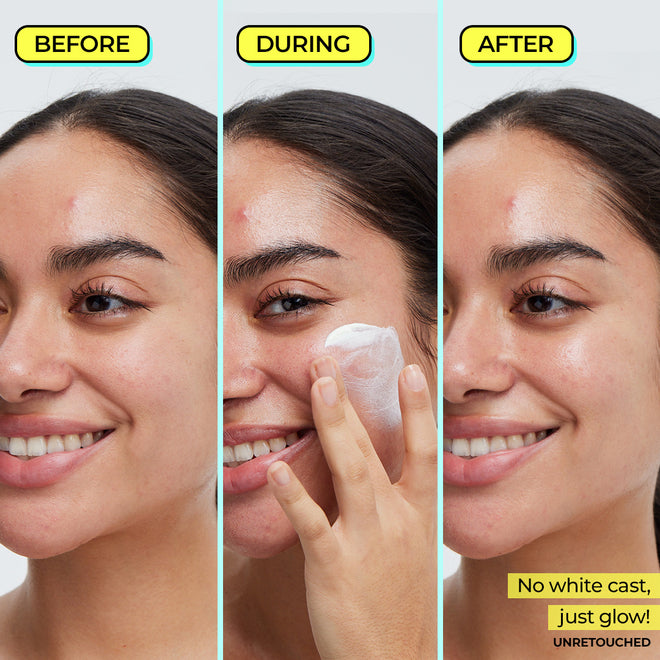 NO WHITE CAST
Invisible finish, universal for all skin tones.
LIGHTWEIGHT FORMULA
Hydrating, lotion texture that doesn't feel greasy.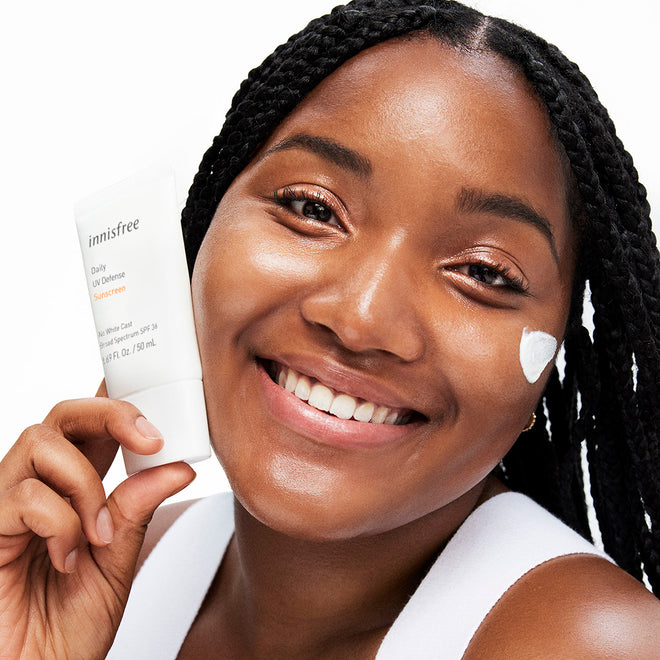 MAKEUP-FRIENDLY
Absorbs quickly without the pilling.
Hold Up, Besties...
Let Us Show You
How it's Done
... and at under $20 it won't break the bank.
Hold Up, Besties...
Let Us Show You
How it's Done
... and at under $20 it won't break the bank.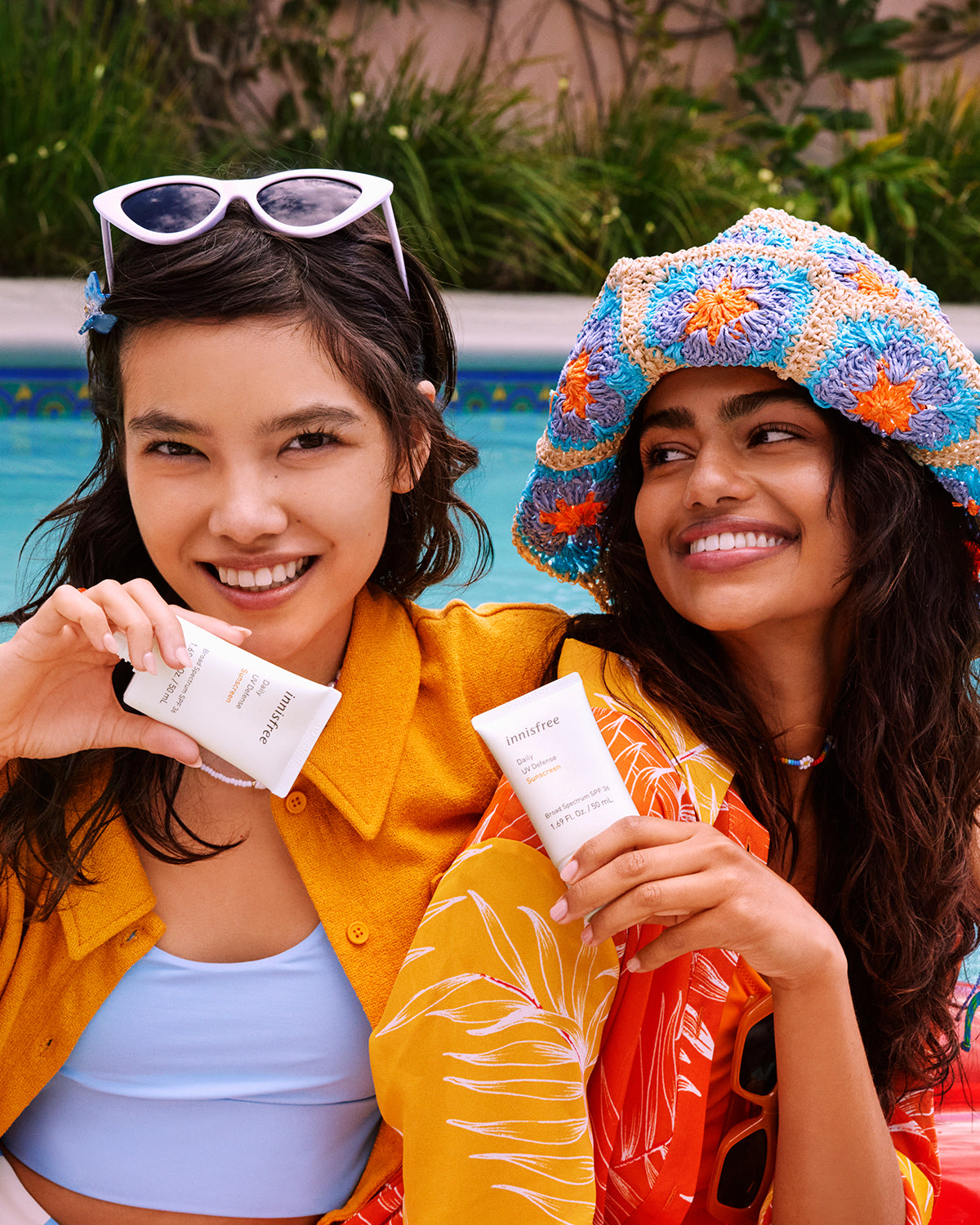 Skincare in Suncare
Additional Key Benefits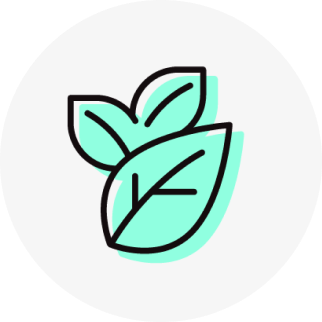 JEJU GREEN TEA
Nurtures skin with soothing hydration.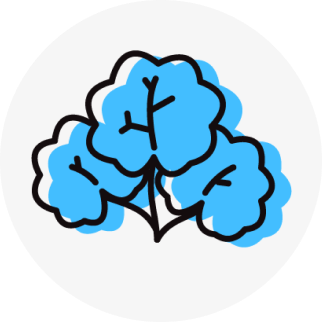 CICA
Comforts skin and reduces visible signs of irritation.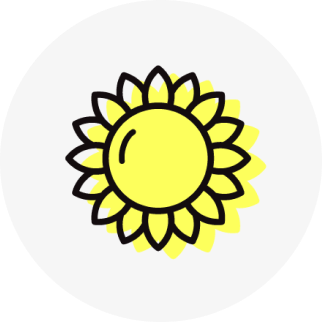 SUNFLOWER SEED OIL
Delivers lightweight moisture to skin.
How Much, How Often,
& More
There are a few golden rules that are super easy to follow.
How Much, How Often,
& More
There are a few golden rules that are super easy to follow.
HOW OFTEN
•Reapply after every 2 hours
•Reapply more often if sweating or near water (not water/sweat-resistant)
•Use a makeup sponge to dab onto face if applying over makeup
HOW MUCH
As a rule of thumb, measure three generous strips of sunscreen using your pointer, middle, and ring finger—that should cover your face, tops of ears, and neck, too!
•3 finger's worth of sunscreen for face, neck, tops of ears (1/4-1/2 tsp)
•Work in product little by little for sunscreens with mineral or hybrid
sunscreens (Gentle Care or Matte Priming UV)
TO REAPPLY, OR NOT TO REAPPLY
Slathering on SPF all day can kill your vibe, but remember, sunscreen is the first step towards keeping that youthful glow, so apply well and often (derms recommend at least every 2 hours.) Also, no matter how deep or fair our skin tones are, sunburn, sun damage, and discomfort can happen without sun protection and reapplication.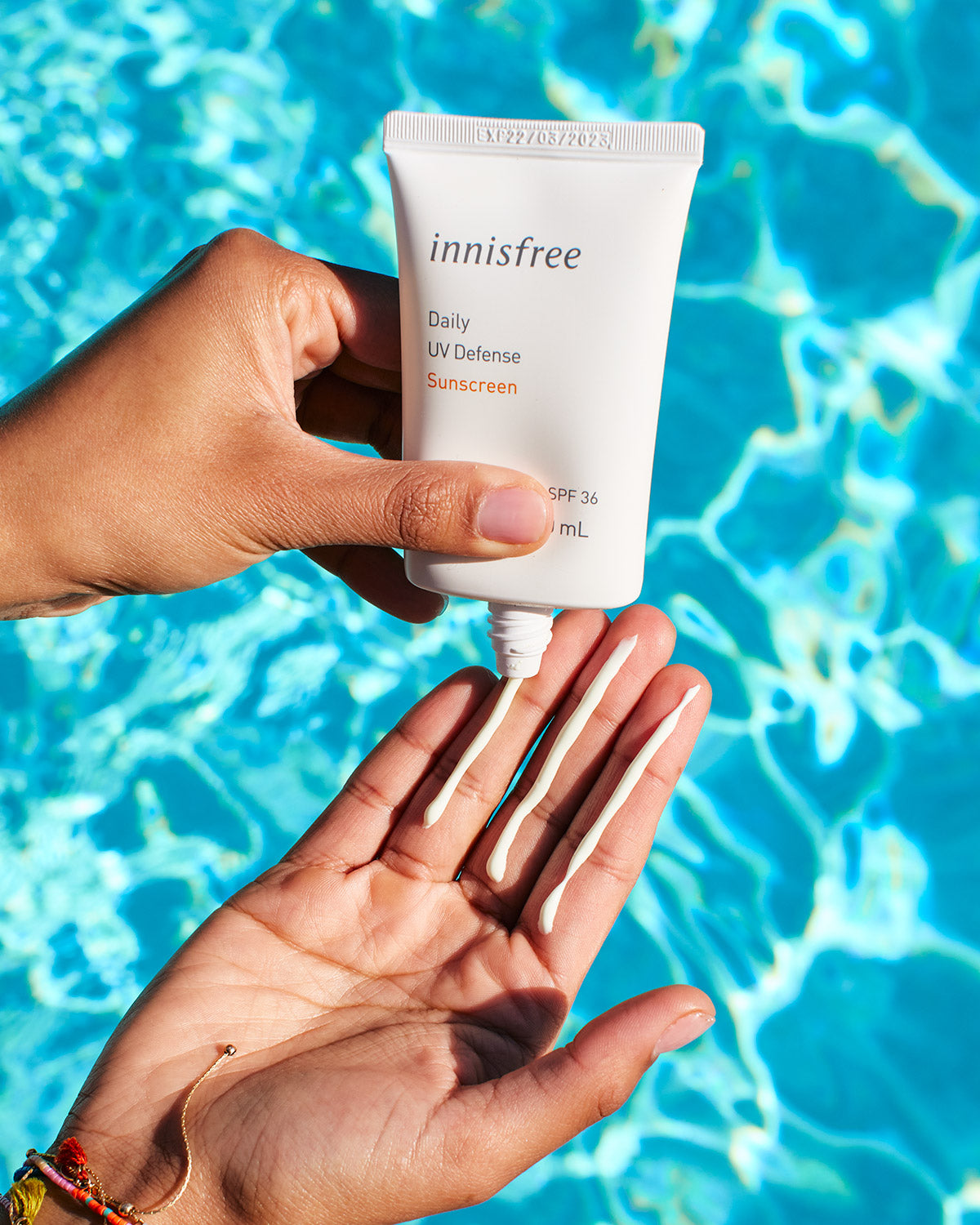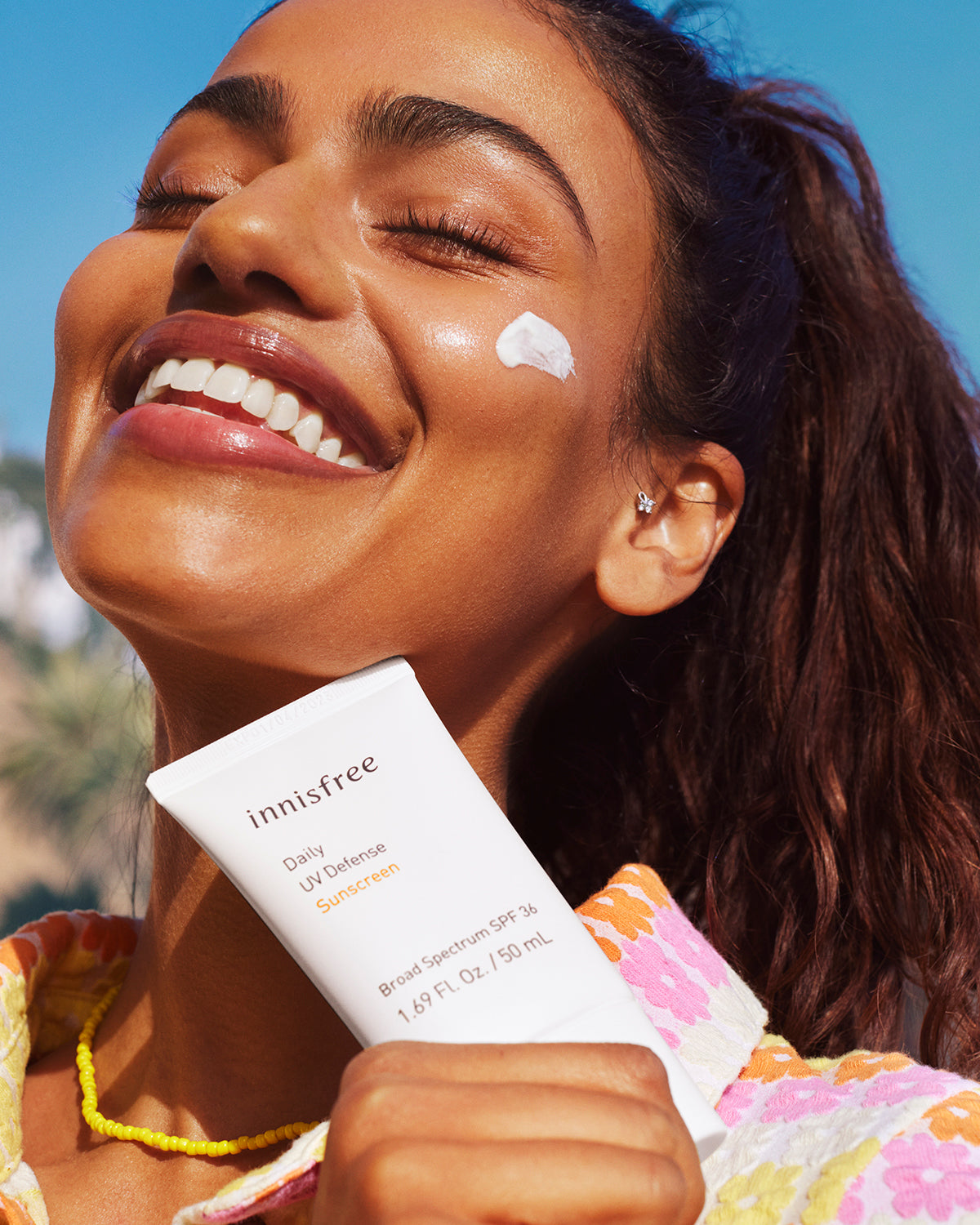 BEST SUNSCREEN EVER!
I've tried SO MANY different kinds of sunscreens. However, this is 100% MY FAVORITE SUNSCREEN! 1) It does not leave a white cast and 2) It feels really good on the skin. Would buy again!
– Connie, 12/2022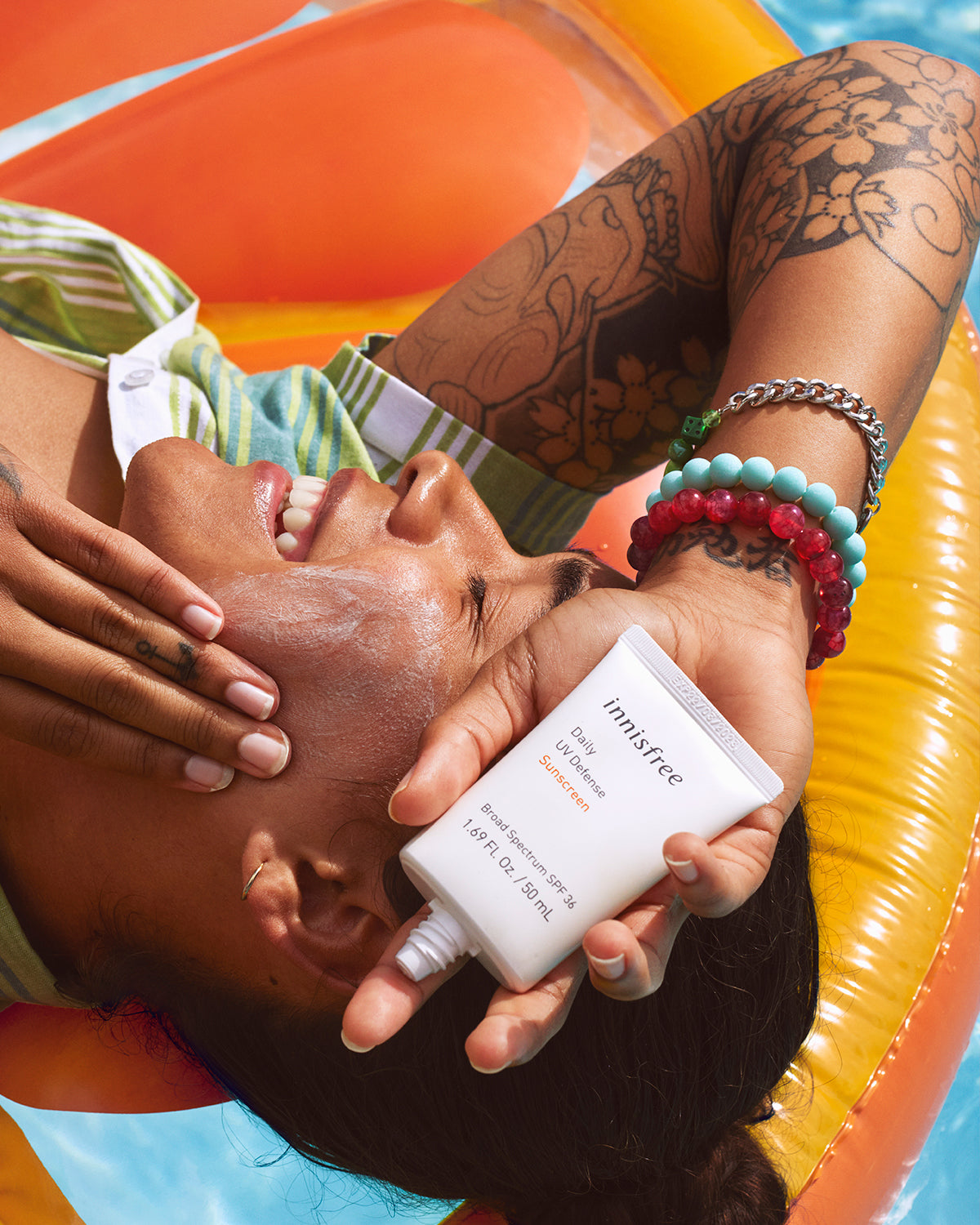 MY GO-TO SUNSCREEN
I've tried various sunscreens and I always come back to this one for my face. I've used it for the last 3+ years. It's non-greasy, doesn't smell like a sunscreen and a little bit goes a long way. It's a good UV protection and moisturizing at the same time.
– Peter, 02/2022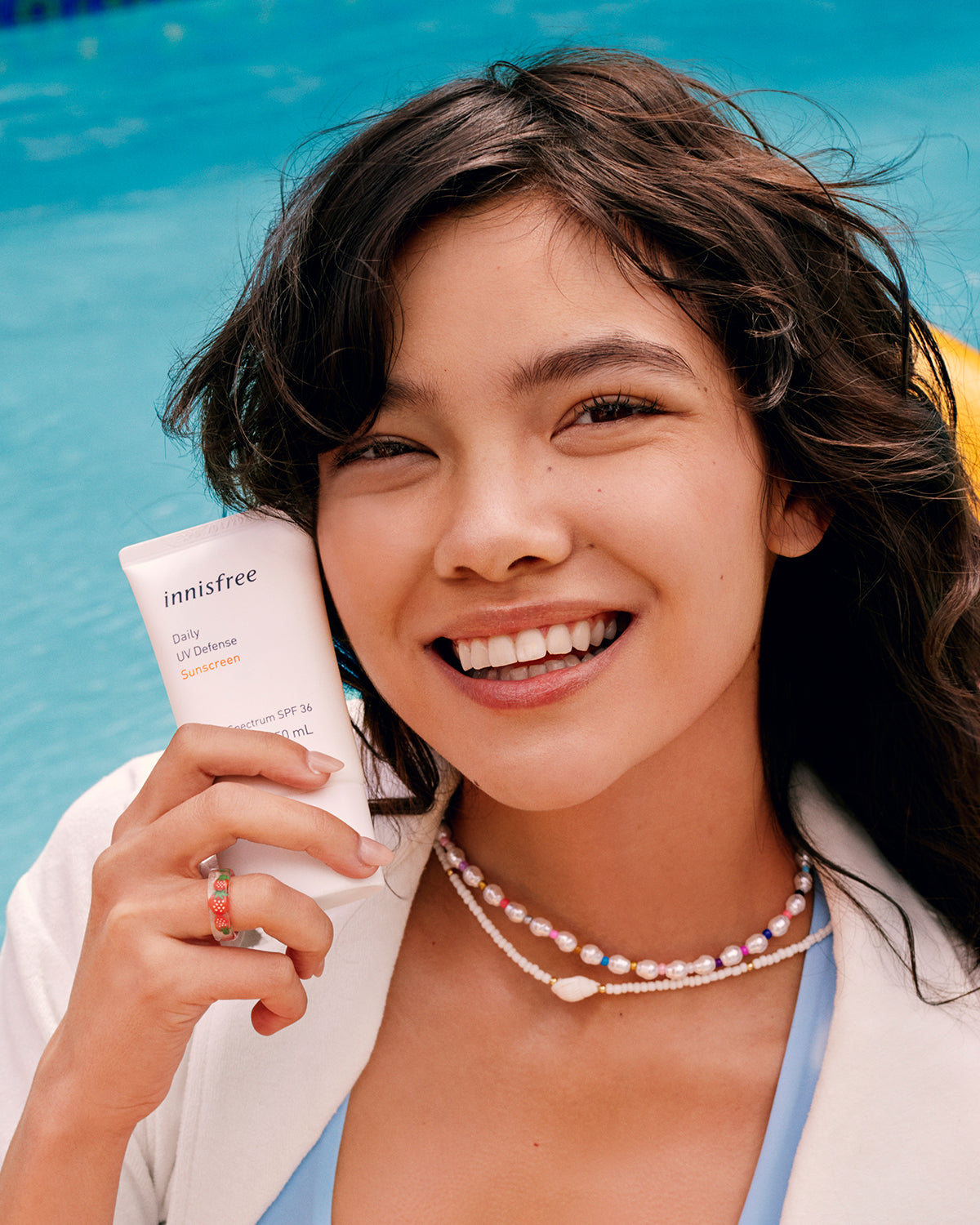 BEST EVERYDAY SUNSCREEN
I use this everyday. It's lightweight, moisturizing, and not greasy. Works well under my makeup.
– Alyssa, 07/2022 
Curious to Learn More?
Everything To Know About Your Skin's BFF: SPF
What exactly is broad-spectrum sunscreen?

There are lots of sunscreens we've met and liked, and some that were just meh. We took all insights into consideration when creating our sunscreen products. That's because not all sunscreens are created equal when it comes to UV protection, longevity, and more.

One of the things we look for in sunscreen? Protection from both UVA and UVB rays. Sunscreens that do this are called broad-spectrum sunscreens, and they're considered the holy grails of sun protection. So, what are UVA and UVB rays? We break them down below:
• UVA Rays: These have less energy than UVB rays but travel farther thanks to a longer wavelength (they can penetrate through windows, so wear your SPF indoors!). They also make up a large percentage of UV radiation that reaches the earth from the sun. For this reason, UVA rays are common causes of long-term skin damage including premature visible signs of aging such as wrinkles or loss of elasticity (key to keeping skin's bouncy feel).

• UVB Rays: These rays have slightly more energy than UVA rays and a shorter wavelength, but don't cut them slack. UVB rays commonly cause sunburn because they enter the upper layers of your skin. If you've ever had sunburn, you know it's not fun—so UVB protection is key.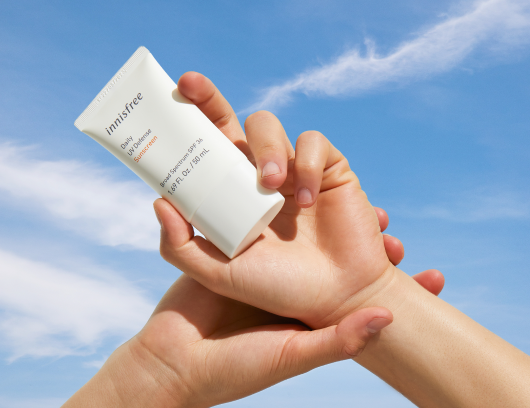 An easy way to remember? Know your A's and B's
UVA: can lead to visible signs of aging
UVB: can cause sunburn on the skin
It's cloudy outside—do I need sunscreen?
Think sunscreen is only for sunny, hot days? Think again. UV rays can also cause harm even on the cloudiest days where they're still very present—just invisible to the eye!
 
Which SPF is right for you?
We know, choosing the right formula can be a struggle. So let's start with the basics: types of sunscreens. There are mineral, chemical, and hybrid sunscreens—each with their own benefits.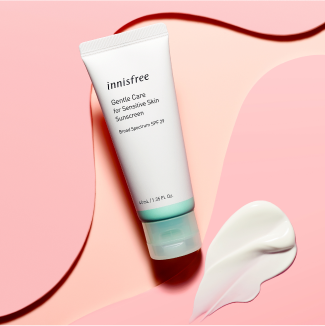 Mineral (aka Physical) Sunscreens
Let's begin with mineral sunscreens since there are only two mineral filters (UV-
blocking ingredients) to remember-Titanium Dioxide and Zinc Oxide. Although mineral sunscreens tend to have a higher chance of leaving a white cast compared to chemical sunscreens, layering them on thinly and slowly can help minimize this. In general, mineral sunscreens are great options for sensitive skin types.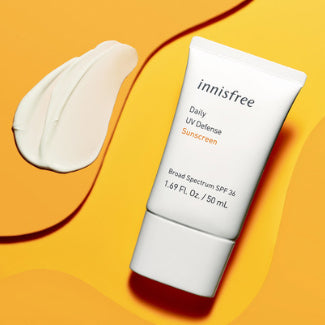 Chemical (aka Organic) Sunscreens
These generally play well with all skin tones, and even under makeup. How do they work? Chemical sunscreens are absorbed like skincare and help reflect UV rays back into the air as heat. They're also commonly made with active ingredients that help minimize the white cast some sunscreens can give you (say yes to fun beach selfies!).
SHOP NOW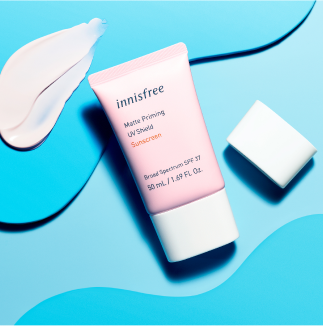 Hybrid Sunscreens
When their powers combine, magic happens. Hybrid SPF combines mineral sunscreen's UV-reflecting abilities with chemical sunscreen's UV-absorbing abilities for a nice spectrum of sun protection. Some hybrid sunscreens also have additional benefits, like mattifying or priming your skin.
SHOP NOW
SPF Levels: Do they really matter?
SPF (or Sun Protection Factor) is a measure of how much UV radiation is required to produce sunburn on protected skin (when sunscreen is applied) vs. on unprotected skin. For example, SPF 30 means it takes 30 times more UVB radiation to burn skin with than without sunscreen. But it's not as straightforward as it sounds-the level of UV radiation our skin absorbs can vary based on various factors including our skin tone, the weather, where we are, and even the time of the day! SPF 15 provides a good level of protection, as does SPF 30, but it also depends on these other conditions too.What we know for sure is that sunscreens wear off and become less effective with time, so reapplication is key! Finding a sunscreen that you love and actually want to use is the best way to help make sure that you are applying enough SPF throughout the day.
How do you wash off sunscreen?
Sunscreen can be stubborn (after all, it's working hard to protect your skin). To get squeaky clean (without the tight, dry feeling), try double-cleansing. Here's how to do it:

•First, massage cleansing balm or oil (on a dry face) to melt away sunscreen
• Wipe it away and follow with a cleansing foam to get rid of any remaining dirt and impurities
• Pat your skin dry with a clean towel and enjoy your fresh, sunscreen-free complexion
Other FAQs about sunscreen:
Can I use this at the beach? Is this waterproof?
No sunscreens are truly "waterproof." All sunscreens eventually wash off with water or sweat, so reapplication is key! The amount of UV radiation our skin will absorb can also vary significantly based on the weather, location, and even time of day, so our best recommendation is to adjust your sunscreen choice and application frequency based on your activities that day.
What are the differences between PA vs Broad Spectrum?
U.S. doesn't go by the PA system for sunscreens, which is the indication for UVA protection in some countries (like Korea!) while the SPF level indicates UVB protection. Here in the U.S., when a sunscreen is labeled as "Broad Spectrum" like our Daily UV Defense, it means that it protects against both UVB & UVA.